4 medals at Swedish BJJ Open 2017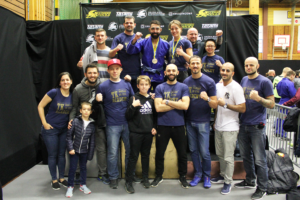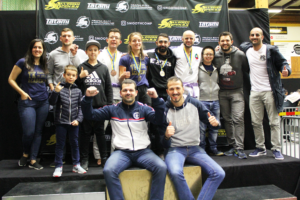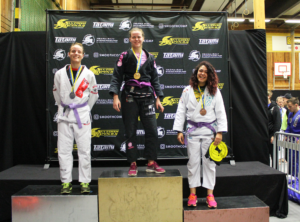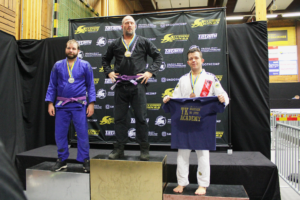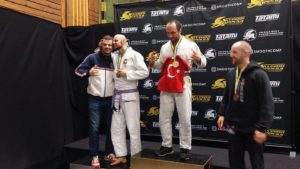 One of the biggest and and also one of the most prestigious BJJ competitions in Europe "Swedish BJJ Open 2017" is taking place this weekend on the 18-19th of november under the IBJJF rules.
1050 competitors from all over the world are competing (including Brazil) which makes it one of the tuffest and biggest BJJ competitions in europe..All of the biggest teams such as Check Mat,Alliance,Carlson Gracie Team ,Roger Gracie Academy,Hilti, Gracie Barra,Frontline,Prana etc were present..
Several european and bjj world champions competed this saturday.
Our academy "TK BJJ ACADEMY" had 6 competitors and we had a amazing result by taking 4 medals!
1 Gold ,2 silver and 1 bronze in the blue and purple belt category.
Amir Neko took Gold in the blue belt by submitting all of his opponents..
Kerstin Nylander took silver in the purple belt division by winning her first fight by points and in the finals it was 0:0 when the fight was over but the referee gave the win to the other opponent.Her opponet in the finals was the bronze medalist from the World IBJJF Jiu-Jitsu Championship 2015!
Vedad Mujkanovic won his fights in the purple belt division
and lost in the final.
Adnan Sokolovic won his bronze fight by 11:00 and lost later on to a Judo black belt!
Huge congratulations from the whole team.
Thanks to all our competitors and the team .
Thanks to our head coach Emir Burazerovic and Edin Seleskovic.
Thanks to Rawa and Hesho for taking the pictures and helping our competitors.
Oss
TK BJJ ACADEMY