3 Medals at Swedish BJJ Open 2018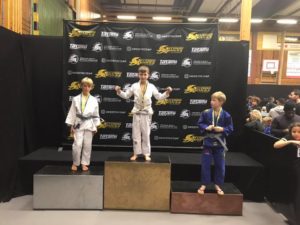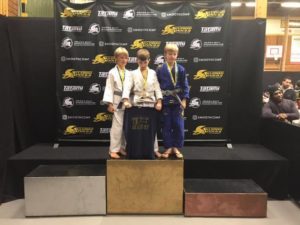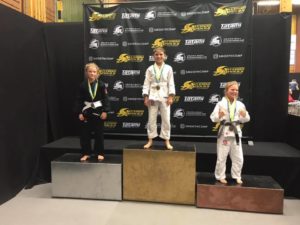 3 medals for TK BJJ SWEDEN at Swedish Open 2018!
2 gold and 1 bronze!
There were in total 1140 competitors competing this weekend!
Adrian and Angelina competed in white and grey belt division and won gold medal.Adrian won all of his fights by submission and Angelina won her fights by both points and submission!
Adnan was moved up to much heavier division but managed to take the bronze in the purple belt division.
Boys / -37 kg / 8-9 years / White & Grey
Gold – Adrian Karin
Girls / -34 kg / 10-11 years / White & Grey
Gold – Angelina De Melo
Men / Purple / +100,5 kg (Ultra heavy) / Master 2 (36+)
Bronze – Sokolovic Adnan
Congratulations
TK BJJ
www.brazilianjiujitsu.nu